Premises Liability Attorney in Littleton, Colorado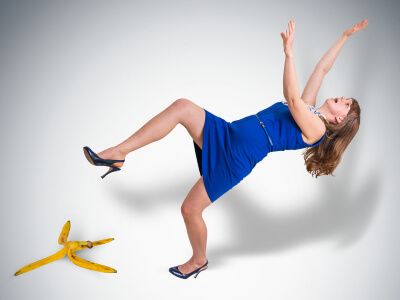 Call it Slip and Fall, or a Premises Liability case, in Colorado, the Premises Liability Act (PLA) is the exclusive remedy against a landowner for injuries occurring on the land of another. Commercial and residential property owners owe a duty to make their property safe from defects; more specifically from dangers about which they knew, or should have known. In addition, commercial property owners (grocery stores, convenience stores, superstores, restaurants) have the additional duty to inspect their property on a regular basis to make sure there are no dangerous conditions that can hurt business customers.
If you live in Littleton or the greater Denver, Colorado surrounding areas, call us today to seek due compensation for your slip-and-fall injury.
Common Dangerous Conditions for Which the Owner of The Property May Be Legally Responsible Include:
Water on the floor

Snow and ice

Produce on the floor

Unmarked or hidden hazards

Unleveled or uneven sidewalks

Concealed or hidden defects

Defective escalators, elevators, and other equipment
The injured party must prove the property owner failed to maintain the property, created an unsafe condition, or allowed a dangerous condition to exist for such a period of time that in the exercise of reasonable care the dangerous condition should have been discovered. Premises Liability cases can be difficult to prove; you need a personal injury lawyer, like Buck Dominick, who understands the legal issues, and can appreciate the extent of your injuries/damages, and present them clearly and completely.
If you, a friend, or relative has been injured on the property of another, contact Dominick Law to discuss your case. We proudly serve those in Denver, Colorado and its surrounding communities.